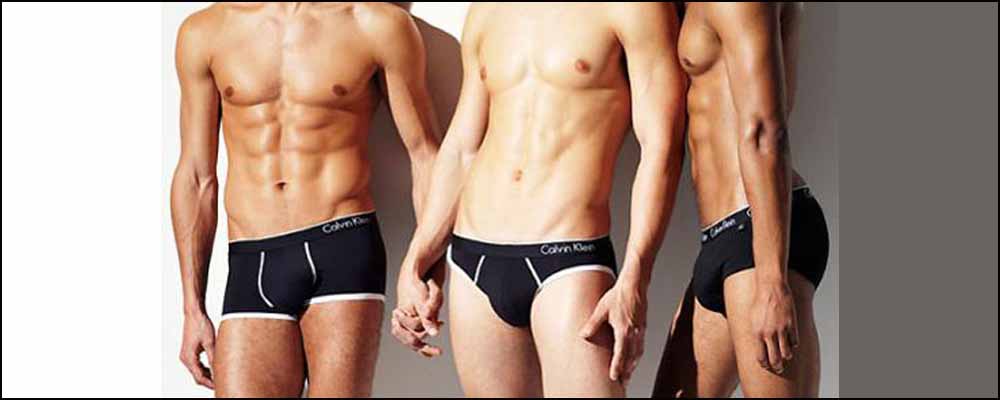 Open Relationships
There comes a time in any long-term gay relationship when a change is needed. While a couple can love one another and not imagine a life without each other, the sex can get stale. In short, a couple must have new sexual experiences outside the relationship. To try new things, experiment, and get a taste of someone new. All gay relationships evolve to a new level sooner or later. This level is – the Open Relationship.
Everyone knows what an open relationship is, but I will explain it to all newcomers (newly out of the closet) who do not know. As mentioned, sex between two men can get boring after a few years. If each party is willing, they can seek new sexual experiences outside the relationship. But there are ground rules that each party must follow.
Here are the most common rules that I have heard. Each party will NOT tell the other about what experience they have had. Each party MUST practice safe sex at all times (some couples even have a no-anal rule). Each party CANNOT bring someone home. Finally, if either party is out of town, permission is given to seek a new sexual experience.
What does this have to do with the baths? Some couples take it one step further; some go to the baths together to seek new experiences. Or some guys go to the baths solo, behind their partner's back, to have a quickie with someone else.
Jay goes to the baths at least once a week. Jay and his partner make a day out of it. They will get up, go to brunch, and shop on weekends. At 4 PM, they go their separate ways. One goes to one bathhouse, and the other goes to another. Jay is attractive; he has a receding hairline, is hairy all over, and has a nice body. He has no problem scoring, especially with some gorgeous hunks! It is common for him to score at least three times each visit. In my observations at the baths, some men just luck out. They have this certain something about themselves that pulls people to them. Jay is like that. He does not have to leave his room; he lies on his bed, and men come to him. Jay and his partner spend 8 hours (4 PM to Midnight) at separate bathhouses, then go home. They never say to each other how it went or what happened. Moreover, in seven days, it will start all over again.
Many guys go to the baths solo with the blessing of their partner. One person told me about his relationship with his husband. His partner has a severe heart condition. It is so profound that he cannot overexert his heart by making love. The only things they can do are kiss and hold each other. The one with the heart condition allows his partner to go to the baths once a month to fulfill his sexual desires. Sex only once a month. Observing the other husband at the baths, he is like an animal looking for raw meat.
But some couples do go to the baths together. One couple I know will each purchase a room but makes sure their rooms are very far away from one another. Then they do their own thing, oblivious to what the other is doing. If they interact at the baths, a person not knowing their relationship would consider them friends rather than partners. One-half of the couple told me that either party could go to the baths solo, but only if the other person was out of town. I did not have the heart to tell him I'd seen his partner solo at the baths when he was not out of town.
Now not all couples will want to be separated from each other. It is not uncommon to see a committed duo sprawled on a bed, watching guys pass by their room. The couple lies there hoping to attract someone both men want to have a "threesome" with. Or they will walk the halls of the baths together, hoping to find someone to be a "third." In many couples' minds, a threesome is not adultery. If both parties are together, engaging and experimenting with the same person simultaneously, then for some reason, it does not feel like cheating. Both parties in question know what the other person is doing at all times. It is also in a controlled environment, monitored by each other. Often, in a threesome, one of the parties will sit back and watch his partner getting on with someone else, a Cuckold. That is just as much a turn-on as having sex.
For some couples, a threesome is the only amount of openness in their relationship. However, some couples' ground rules are somewhat stretched at the baths. They go to the baths together, primarily looking for a third party. Sometimes one of the parties sees a cute guy, but the other party is not interested. That is when solo activity is allowed. One friend I know at the baths had an encounter with a couple that followed this practice. The friend in question prefers one-on-one action, not really into threesomes. He likes to be intimate and give to one person at a time. But he found both guys hot and was in a real dilemma. The solution? He slept with both of them separately! He spent an hour with one guy, took a half-hour break, and afterward hooked up with his partner for another hour!
Other couples looking for a third party take a different approach. They will have sex openly in the shower, porn room, or sauna area. When a couple engages in sex in the open, they hope to attract other guys to join in for a threesome. The other day I saw a couple arrive at the baths together. Once undressed, they immediately engaged in oral sex in the porn room. They just walked in and started to do it. One guy was kneeling while the other sat down, enjoying the moment. Soon other men joined in, and the twosome quickly turned into a fivesome! But the fun did not end there. Once this couple finished, they picked themselves up and searched the bathhouse for more threesomes. By the end of their stay at the baths, they had group sex in the steam room, sauna, whirlpool, orgy room, and even the TV lounge. They even had sex in their room, with the door open and the lights on for everyone to see. They hoped that some hot guy would join them. You must be a pure exhibitionist, not minding other men watching you have sex so openly. But be warned that not all couples will accept anyone to join their party. You can try, but if you get pushed away, back off. They are not interested in you. You would be wasting time following them around the bathhouse, hoping to continue this interlude. If you get rejected for a group encounter, accept it gracefully and move on to search for someone else. You will look desperate following a couple who has no interest in you.
Then you have couples who take things to the ultimate level. Bathhouses have everything possible, including a sling room (think leather and S&M). Some couples rent time in the sling room and invite their respective buddies for a hot foursome. You see items such as Crisco, water, energy drinks, poppers, and even cock rings for maximum longevity. Sweating bodies moaning, and groaning is the norm in a session like this.
Not all men are open to an open relationship. He was appalled when I related this last story to one of my single friends at the baths. He would be devastated to see his partner make out with someone else in that situation. But I cannot tell you how many people I have met in open relationships. In many gay men's minds, sex and love are separate. For heaven's sake, I have even run into my psychoanalysis at the baths, and he is a gay man in a ten-year relationship! We just had a short hello and went our separate ways. I did not bring it up when I saw him in his office. I just felt it was none of my business. At least I do not have to wonder what he looks like with no clothes on. Now I know.